CC or global warming is real and a serious threat to humanity.
Solar hydropanel sucks 10 liters of clean drinking water out of the air per day
By harvesting water vapor from the air and condensing it into liquid, atmospheric water generators can essentially pull water from the air, and these devices hold a lot of promise for providing an independent source of drinking water. And although drought-stricken regions and locations without safe or stable water sources are prime candidates for water production and purification devices such as those, residences and commercial buildings in the developed world could also benefit from their use, and they make a great fit for off-grid homes and emergency preparedness kits.
Joe Scarborough (Morning Joe) asked today why is Congress doing "nothing" about global warming despite this "dire crisis." Years from now, he argued, people will ask why did we do nothing to deal with climate change.
Britain is experiencing 103 degrees today which is the worst in 300 years of recorded history.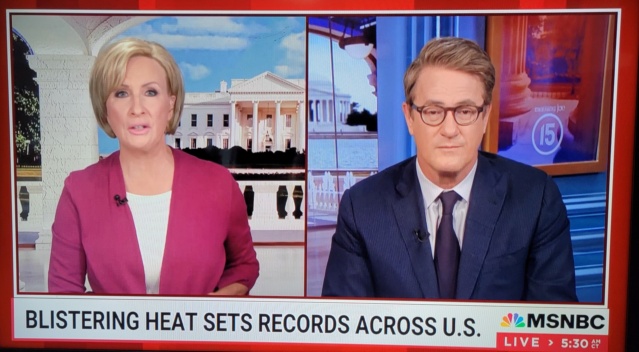 Similar topics
---
Permissions in this forum:
You
cannot
reply to topics in this forum