The Israeli's are well known for attacking innocent civilians. This is another example. They Israeli government denies it. But no one else had the means or motive to do it.
Shireen Abu Akleh: Al Jazeera reporter killed by Israeli gunfire
Israeli forces have shot dead Al Jazeera's journalist Shireen Abu Akleh in the occupied West Bank, according to the Palestinian health ministry.

She was rushed to a hospital in Jenin in critical condition, where she was declared dead shortly after, at 7:15am (4:15 GMT), according to the ministry and Al Jazeera journalists.

Abu Akleh was wearing a press vest and was standing with other journalists when she was killed.

Abu Akleh, a longtime TV correspondent for Al Jazeera Arabic, was killed on Wednesday while covering Israeli army raids in the city of Jenin in the northern occupied West Bank.
Thousands mourn slain journalist as Palestinians call for accountability
Thousands of mourners gathered in the West Bank city of Ramallah on Thursday to mourn slain Al Jazeera journalist Shireen Abu Akleh, as the Palestinian Authority vowed to take the case to the International Criminal Court (ICC).

Journalists, diplomats, religious leaders, and officials including Arab members of Israel's parliament, the Knesset, attended the memorial procession at the Palestinian Authority President's residence, which saw Abu Akleh's Palestinian-flag-draped coffin carried in as honor guards played musical instruments. Crowds that had gathered on the streets outside the residence were heard chanting "the honest voice never dies" and "we sacrifice our blood and spirit for you, Shireen."

The memorial was attended by Palestinian Authority President Mahmoud Abbas, who in a speech at the event rejected Israel's offer for a joint investigation into Abu Akleh's killing and vowed to take the case to the ICC.
Shireen Abu Akleh's killing should come as no surprise – Israel admits it targets journalists
Who killed the Palestinian journalist Shireen Abu Akleh, a senior reporter for Al-Jazeera, while she was wearing a protective vest with the word "press" written on it in English?

This should be investigated by an international commission. As the UN Special Rapporteur on Human Rights in the Palestinian territories wrote...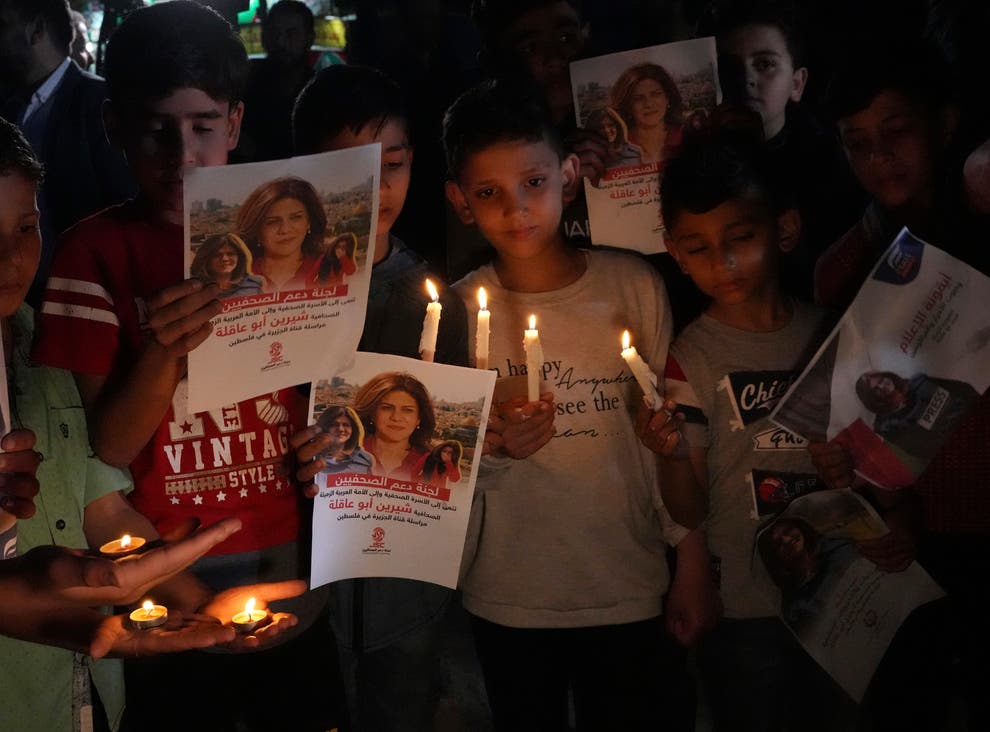 An independent probe points to Israeli gunfire in the death of a journalist
As Israel and the Palestinians wrangle over the investigation into the killing of Al Jazeera journalist Shireen Abu Akleh, several independent groups have launched their own probes. One open-source research team said its initial findings lent support to Palestinian witnesses who said she was killed by Israeli fire.

The outcome of these investigations could help shape international opinion over who is responsible for Abu Akleh's death, particularly if an official Israeli military probe drags on. Israel and the Palestinians are locked in a war of narratives that already has put Israel on the defensive.

Abu Akleh, a Palestinian-American and a 25-year veteran of the satellite channel, was killed last Wednesday while covering an Israeli military raid in the Jenin refugee camp in the occupied West Bank. She was a household name across the Arab world, known for documenting the hardship of Palestinian life under Israeli rule, now in its sixth decade.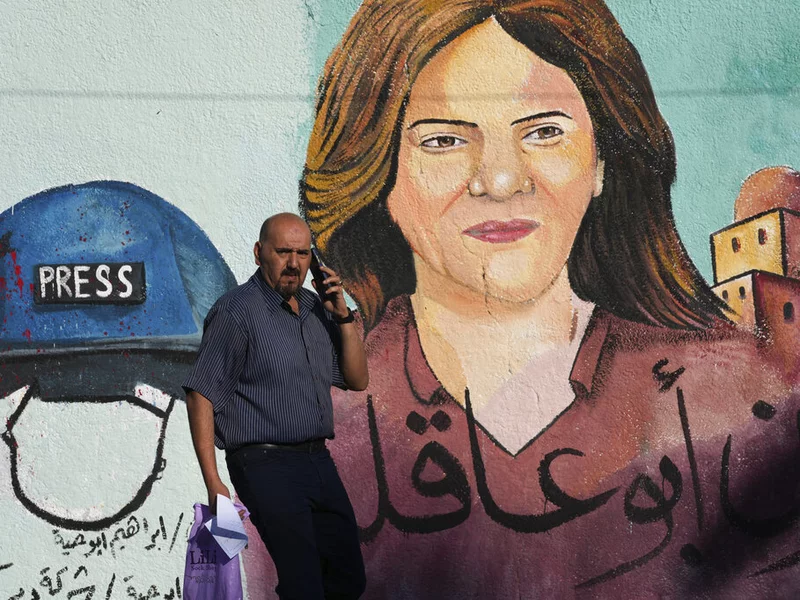 Israeli military IDs gun that may have killed journalist
The Israeli military has identified a soldier's rifle that may have killed Al Jazeera journalist Shireen Abu Akleh, but said it cannot be certain unless the Palestinians turn over the bullet for analysis, a military official said Thursday.

The confirmation marked a small sign of progress in the investigation into the killing of Abu Akleh, who was fatally shot on May 11 while covering an Israeli military raid in the occupied West Bank.
Similar topics
---
Permissions in this forum:
You
cannot
reply to topics in this forum